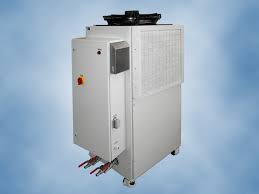 There are many industries that rely on all the benefits that working with lasers can bring. In heavy industry, construction, the medical field and other professions, only lasers can provide the extremely quick and accurate cutting required for certain kinds of tasks. For lasers to work properly, however, their temperature needs to be controlled. That's why special chillers for lasers have become so important to the performance of lasers over recent years. If you work in one of the many industries that require the regular use of lasers, here are some cases where you'll need the expertise of laser chiller manufacturers.
Laser Welding
The tremendous heat required for laser welding applies to the laser itself as well as to the metal that's being welded. When the heat of the laser becomes too high, the laser head is likely to vibrate. Furthermore, beam quality becomes diminished the longer the equipment remains heated beyond the optimum level. By keeping the laser properly cooled with a laser chiller, the laser never reaches a temperature so high that performance suffers. This also allows the welder to work longer without having to wait while the laser itself cools down.
Laser Perforations
In the food processing industry, lasers are often used in packaging fruits and vegetables. Overheated lasers can lead to perforations that are larger than desired, rendering them completely useless. Minus the necessary chiller, a tremendous amount of time and money is likely to be lost through ineffectual packaging.
Laser Cutting
Manufacturing relies on lasers working in the cutting of metals 24 hours a day, 7 days a week. With such constant production required from the lasers, they must be chilled at all times or the quality of the beam suffers, and breakdowns are likely to result. By updating equipment with the latest in laser chiller technology, manufacturers are able to keep their factories working free of interruption.
Laser Medical Procedures
Lasers are relied on every day in the performance of dozens of medical procedures. They're common in dental work, as well as eye and spine operations. Precision in such procedures is of the utmost importance, so lasers that are used in the healthcare industry.
Author:
Mike Adamson
Viewed:
47 Views
Check Out All Of RJGP's Blogs!
Comments:
| | |
| --- | --- |
| Posted By: | RJGP |
| Location: | San Diego, California |
| Storeboard City: | San Diego, California |
| Description: | Web consultants |
| | |